Pornstar Martini
35ml Vanilla Vodka
15ml Passion Fruit Liqueur
25ml Funkin Passion Fruit Puree
10ml Sugar Syrup
Pulp of 1 passion fruit
Shake ingredients in cocktail shaker, strain and serve in martini glass with half passion fruit as garnish and a shot of prosecco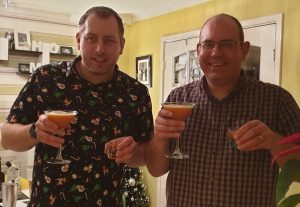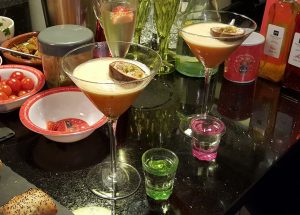 Mojito
30ml white rum
15ml lime juice
15ml Sugar Syrup
Soda Water
Mint leaves
Add rum, lime and sugar syrup into a highsided cocktail glass. Fill to top with crushed ice and add handful of mint leaves. Place hand over top of glass and with tall spoon move up and down quickly, ensuring cocktail is mixed. Add more crushed ice and top up with soda water. Add some black straws and mint leaves at top for garnish.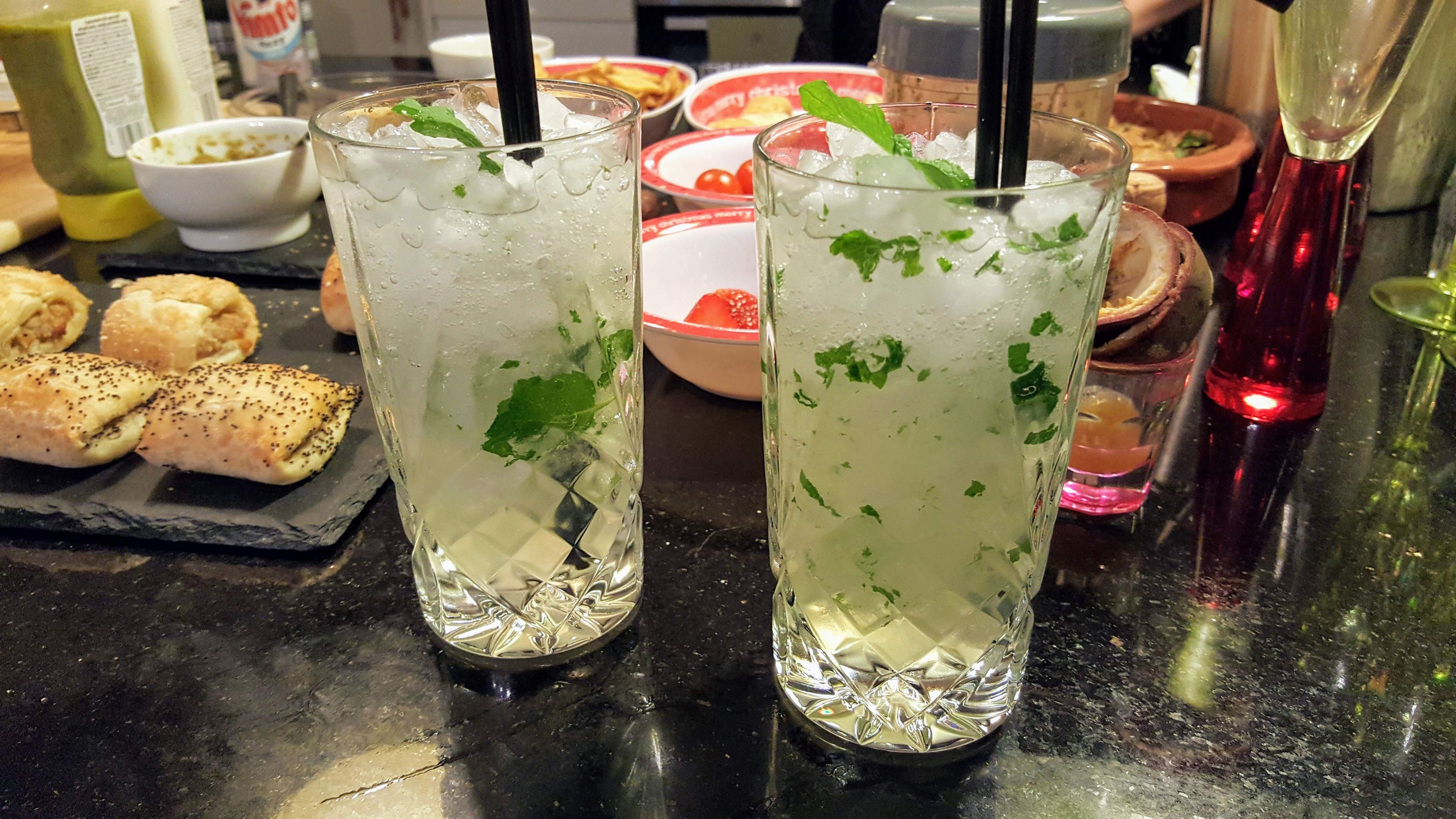 Cosmopolitan
15ml Triple Sec
50ml Cranberry Juice
50ml Vodka
5ml Lime Juice
x2 Lime Slice(Garnish)
End slice of orange bent and peel burnt with lighter(Garnish)
Add triple sec, cranberry, vodka and lime to shaker. Add ice cubes and shake well. Strain into martini glass and rub glass rim with burnt orange peel. Add slice limes to glass to garnish.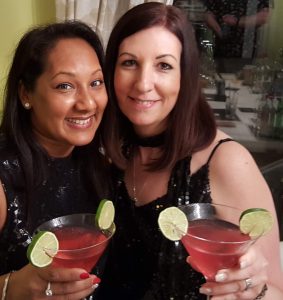 Festive Margarita
35ml Tequila
20ml Triple Sec
35ml Lime Juice
Mixed Berries
Mint leaves(Garnish)
Place berries in shaker and crush with muddler. Add the rest of ingredients and shake well with ice cubes. Strain into martini glass and garnish with mint leaves on top.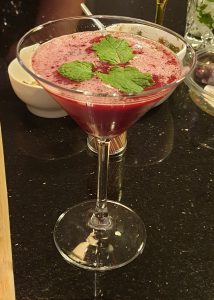 Sidecar
30ml Brandy
20ml Triple Sec
10ml Lemon Juice
Mix ingredients in tall glass with spoon and handful of crushed ice to serve
Kiwi and Passion Fruit Martini
Whole kiwi, cut into 4s
x2 Kiwi Slices (Garnish)
15ml Vanilla Syrup
25ml Passion Fruit Liqueur
25ml Kiwi Syrup
25ml Vodka
Place chopped kiwi into shaker, crush with muddler. Add rest of ingredients and shake well with ice cubes. Double strain and pour into a martini glass. Garnish with sliced kiwi.